109-2 Rand Place Franklin, TN 37064




615-891-7028-office hours Mon-Sat 9am-5pm




615-716-2177-building




Class locations in Franklin, Belle Meade and Brentwood.





Fall 1 registration is open. Click on Fall 1 tab below. Summer classes end August 1.



We offer private lessons in baseball, softball, basketball and soccer. Click HERE for info!
Summer Camp registration is OPEN! Click

HERE
for schedules or to register
LPG Sports Academy Class Curriculum
​Lil Sluggers Baseball & Softball - Ages 2 to 8

Lil Sluggers classes develop important baseball skills such as throwing, fielding, hitting, and base running as well as game situations and small sided games. Age appropriate equipment and games are used to teach the game of baseball in a fun, exciting, and positive environment. "Sluggers Plus" is an progression program for children who have prior experience playing in a league or have completed one or more sessions of Lil Sluggers. "Scrimmage" classes are designed to further develop baseball skills and prepare young players for competitive league play with a mix of skills stations and informal scrimmaging.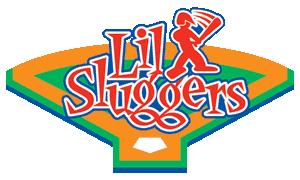 KickStart Soccer - Ages 2 to 8
​
KickStart Soccer classes develop fundamental soccer skills such as dribbling, passing, shooting and trapping. In addition, general fitness and motor skills such as running, balancing and jumping are also emphasized. For older classes, game situations and small sided scrimmages are introduced. Our "Scrimmage" classes are designed to for players with rec league experience who wish to improve their individual skills and learn more about team tactics through skills stations and more scrimmage action.
HoopStart Basketball - Ages 4 to 8
HoopStart Basketball classes for ages 3-8 teach young children basketball fundamentals like dribbling and shooting while emphasizing motor skills development, all in a FUN and non-competitive environment. Beginner classes focus on individual skills and some team tactics, while our "Scrimmage" classes are for players with experience looking for more game-play action.
FNL Friday Night Lights Flag Football - Ages 3 to 8
FNL Flag Football helps kids discover the game of football. The curriculum is non-contact and safe, focusing on agility and athletic ability, football skills and game situations. Classes for 3 and 4 year olds work more on individual skills and game situations, while 5 - 8 year old classes includes 1/2 skills development and 1/2 game situations and scrimmages.
LPG Multisport - Ages 20 months to 8 years
Our MultiSport Program is a combination of the most popular activities from each of our programs and is designed to introduce beginner athletes to the fundamentals of baseball, soccer, basketball and flag football. Each week's class will focus on fundamental skills for one sport. Our "SportStarter" classes are for the youngest players, ages 20-30 months, are designed for motor skill development and fitness with a very basic introduction to sports. The 2-year old (28-36 months) multisport class focuses more on sports skill development in baseball and soccer only, while classes for ages 3 to 8 provide an introduction to baseball, soccer, flag football, hockey and basketball (where court surface is available).
LPG Hockey - Ages 4 to 8
LPG Floor Hockey classes are an off-ice program that focuses on skills such as shooting, stick handling, passing, defense, game situations and small sided games. This offers a fun, exciting, and positive environment to kids who love the game of hockey. This program is NON-CONTACT for safety and will be played on a court surface.